River Zydeco Band
---
Al bijna 25 jaar speelt de River Zydeco Band door heel Europa.

Met passie verspreiden zij de Louisiana roots muziek.
Nu met hun nieuwe album"Down the line" hebben zij hun horizon verbreed, en bereikt hun muziek een groter publiek, ze noemen het "Euro Zydeco"

12 Poppy nieuwe liedjes met als basis de bekende Zydeco beat, zorgen ervoor dat het publiek zich lekker voelt, en niet stil blijft staan.

In een klein platen winkeltje in Londen kocht de accordeonist Jo van Strien meer dan 25 jaar geleden een LP van de uit Louisiana afkomstige creool "Clifton Chenier" de blues op een 120 bas accordeon, bracht de inspiratie om met muziek vrienden de River Zydeco Band te formeren.

De band heeft zich ontwikkeld als een goede wijn, en de huidige bezetting is er klaar voor een talrijk publiek muzikaal te verwennen.

ET TOI !!
---
For almost 25 years (2017) The River zydeco band has been playing zydeco throughout Europe, spreading their passion for this Louisiana originated dance music. Now with the new album down the line they want to broaden their horizon and take the music to a wider audience.

Euro zydeco is what it's all about. 12 pop songs with a zydeco flavor to make you feel good and dance.

​This 10 piece band is eager to spread zydecosis, a fever that will get you hooked on the music and makes you tap your toes.
---
River Zydeco Band are:
Frits Loonen – Drums
Wil de Wijs – Bass & Vocal
Cees Emmen Rubboard & vocals
Peter Schipperen – Saxophone
Bob van Dintheren – Guitar
Jo van Strien – Accordion
Edwin Balogh – Vocals & acoustic Guitar
Evy Boons – Backing vocals
Myriam Bogers – Backing vocals
Mirjam Langendoen – Backing vocals
---
---
Powered by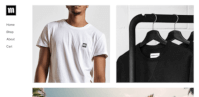 Create your own unique website with customizable templates.